Debt can be troublesome to the happiest of marriages but when divorce happens and emotions are fraught, debt can be added gasoline to the fire.
There are several ways debt might be addressed when facing divorce.
Start by looking at your home. Divorce is generally a time for both parties to consider downsizing. With the income that previously funded one household now funding two, it often makes good sense. Even if one party keeps the house, refinancing can be a way to use home equity to pay off debt. 
Retirement plans are another place to look. The divorce process includes options to access the cash in qualified retirement plans without penalty, even before you reach 59 ½ years of age. The cash that you take out will still be taxed, but through a Qualified Domestic Relations Order (QDRO), it can be used to pay off your debts.
Let's say you have already decided to deal with the debt by dividing it, just like you divided the assets. Divorcing couples should keep in mind that the divorce decree is binding to the two married parties, not your creditors. So, if your spouse is behind in some debt payments the creditor can still come after you. A best practice is, if possible, to pay off marital debt as soon as possible so that it does not come back to haunt you. Try to include protections and triggers in the decree that help minimize the damage.
"A best practice is, if possible, to pay off marital debt as soon as possible so that it does not come back to haunt you."
The key to handling financial issues when divorcing is having the right people on your team. Especially where debt is concerned. It can be the difference between a new life paying debt on your own, or a truly debt-free new beginning. And it can also include learning how to stay debt-free by sticking to your new post-divorce budget.
Please give me a call if you have questions about how to manage debt in divorce or how to manage your post-divorce finances. I can be reached at 702-835-6960
Want new articles before they get published?
Subscribe here.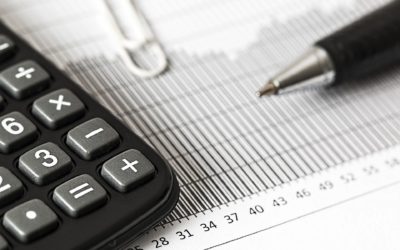 If you know that you're getting a divorce or even if you suspect it, it's incredibly important to start planning for the financial aspects of it. Plan for the financial factors that could come up during your divorce to protect yourself while ensuring you remain in a...
read more
Certified Divorce Financial Analyst (CDFA®), Andrew Hatherley can help you to reach a workable resolution to your divorce so that you can get on with your new life and get started on your dreams.
Office Hours: M-F, 9am-5pm
Call Us: ​(702) 835-6960
Directions:  Map It
Andrew Hatherley is NOT AN ATTORNEY AND DOES NOT PROVIDE LEGAL ADVICE. All information he provides is financial in nature and should not be construed or relied upon as legal or tax advice. Individuals seeking legal or tax advice should solicit the counsel of competent legal or tax professionals knowledgeable about the divorce laws in their own geographical areas. Divorce planning is a fee-only process that does not involve investment advice or securities or insurance transactions.
Copyright © 2020  Wiser Divorce Solutions.  All Rights Reserved. Site Managed by Sarah Brumley Marketing.