Lifestyle Analysis in Your Divorce Practice
A Certified Divorce Financial Analyst® (CDFA®) professional can build their practice in a variety of ways. Some may prefer to work as a financial neutral, mediating a negotiated settlement between a divorcing couple who may or may not have legal counsel. Others may choose to advocate for one party as part of a team, working with a client's attorney and other experts to provide expertise and exhibits to buttress a client's case. Some CDFA® professionals may focus on working with a specific group, such as the military, public sector employees, same sex couples or large companies in a geographic region. Others may ultimately choose to be generalists and do a bit of everything.
What is Lifestyle Analysis?
Whatever your area of focus, at some point you may be called upon to do a lifestyle analysis. You may even choose to make it a major part of your practice. This article will discuss the role of lifestyle analysis in divorce and review some of the basics, best practices and key issues to consider when offering lifestyle analysis services.
Lifestyle analysis establishes the standard of living of a couple in marriage. It looks at the living expenses incurred during the marriage and the spending habits of both parties. It is primarily used in divorce cases where there will be a spousal support claim. An analysis of marital spending can be the basis to calculate the dollar amount the spouse needs to maintain a similar lifestyle after the divorce.
"Lifestyle analysis may help confirm or refute income claims made by a spouse. If a spouse has declared income that is well below the cost of the lifestyle he or she is leading, the analysis may suggest that undisclosed sources of income exist. This may lead to a deeper forensic analysis."
Lifestyle analysis work is not for everyone. By its nature, the work is detail oriented and focuses more on working with numbers/things than directly with clients. The final work product benefits from an analytical mind and a willingness to do a little digging and ask questions. The analyst must consider the scope of the case. High net worth lifestyle analysis cases typically involve tens of thousands of transactions.
Do you have the staff or the systems to handle the laborious task of compilation? Do you enjoy writing reports or, at a minimum, are you competent to write up the final report for your client's counsel,
judge or mediator?
And, speaking of attorneys, lifestyle analysis may involve working closely with attorneys who are known to work long hours and, in many cases, expect you to adhere to their schedules. (My last lifestyle analysis case kidnapped several of my weekends.) It is important at the outset to determine if you are the right CDFA® professional for the job.
Recently, I was approached by an attorney who told me very succinctly that the purpose of the lifestyle analysis he wanted me to produce was to answer the question:"What will Susan cost?" We established that the scope of my engagement would be to perform a
lifestyle analysis for his client Susan and to budget how much money she would need in order to maintain the lifestyle to which she had grown accustomed.
A post-divorce budget would assist in projecting an appropriate amount of spousal support from the other side. It was understood that I would produce a report encompassing my findings and testify at trial, if necessary. We also discussed how the numbers would be presented and the time period to be covered in the report.
In the case above, we agreed to review the last two and a half years of marital expenses. Typically, at least two years of expenses are needed to provide a reliable gauge of marital lifestyle. It is common to analyze three to five years of data prior to separation, thus providing enough history to reliably predict future income and expenses. To limit the cost and scope of the work, financial experts will sometimes reduce the time period. One year, however, is not enough to establish a solid history and pattern of spending.
We also reviewed the current status of the divorce case, confirmed my retainer and set a deadline for when I would turn over my final report. We also agreed that I would meet the attorney and his client in person as soon as possible so that we were all on the same page and so that Susan understood my expectations of her with
respect to helping me gather documents and review expense classifications.
Lifestyle Analysis Best Practices
By its nature, the practice of lifestyle analysis benefits from a consistent methodology, particularly when you have many cases running simultaneously.
Consistency is key; when dealing with tens of thousands of transactions, the potential for error is high. Whether data is entered manually or with the help of statements canning software, that data must be checked. If errors are found by opposing counsel, your credibility (and your client's case) will suffer.
"The key is that you have to build a great database," says Cathy Belmonte Newman, a Chicago-based CDFA® professional whose practice, F4 Financial, is solely devoted to lifestyle analysis. "A good database is balanced back to source docs, is consistent and accurately represents the lifestyle that the parties have enjoyed. With a good database you can trace the flow of money (which could lead to finding fraud and hidden assets) and you can mine the database for a lot of things that are of value to lawyers."
Justin Reckers, a 13-year CDFA® professional based in San Diego, CA—he presented on lifestyle analysis at this year's IDFA national conference in Nashville—concurs. While lifestyle analysis represents a relatively small part of his overall case load, he, like Belmonte Newman, has developed his own proprietary database. "It took me a while to develop the program. I take an Excel file from the software that sorts the transactions from the inputted statements, then I drop it into my customized spreadsheet."
As I have learned from my lifestyle analysis work, it is crucial to work with the client to get all the statements up front. You don't want to be tracking down two months of missing statements a week from the deadline. Plus, the sooner all the data is in, the sooner the fun work of analysis and report writing begins.
As the transactions are compiled, the analyst can potentially add value if he or she should uncover previously unidentified accounts, detect expenses that may be paid by somebody else or are run through a business. A case for dissipation of assets might also be bolstered if wasteful expenditures such as gambling, extramarital escapades or fraudulent conveyance to a third party are identified.
Other expenses which typically might be excluded from the analysis include expenses for the extended family; one-of-a-kind vacations; excessive or unreasonable spending; nonmarital expenditures; and extraordinary, non-recurring expenditures
Lifestyle Analysis and Your Practice
Whether or not you incorporate lifestyle analysis into your practice may ultimately depend on where you live.
"Understand your jurisdiction," says Reckers. "Not all jurisdictions care about marital standard of living. California does, which is why California is one of the worst places to get divorced if you are the breadwinner."
"Lifestyle analysis is not done in every case," Reckers continues, "and in some jurisdictions, not at all. It pays as a CDFA® professional to understand your jurisdiction's laws to know if this type of work is even pertinent to your practice before you discuss it with attorneys or clients."
Is there a market for lifestyle analysis work in your state? Check your state's statutes to see how they treat marital standard of living. Some states, like Texas, limit the duration of spousal support. A lifestyle analysis is less pertinent because marital standard of living is not afforded under the state statute. Sometimes, guideline support is set by a state formula and there is no deviation. Some states, including New York, will allow deviation from the guidelines. The same holds true in California; the guideline calculator won't work if income is primarily unearned. 
Finally, be mindful that state statutes on divorce change all the time. Keep up to date on your state's statutes. 
Final Thoughts
There is a lot more to lifestyle analysis than can be covered in this short article. My knowledge of the field has been boosted by IDFA workshops, conversations with other CDFA® professionals, articles found on the internet and hard-earned experience. My business coach, Nancy Hetrick of Smarter Divorce Solutions, has provided valuable insight, and CPA Tracy Coenen has written a useful book on the subject. Like any discipline worth practicing, there is a learning curve.
Key points to remember:
Have a methodology and stick with it.
Be consistent in your professional standards.
Don't be judgmental about whether the marital spending is "right or wrong." Few of us may need to service a yacht or choose to tithe large sums to a church. Our job is to report the facts and to provide interpretation for the end reader, be it the attorney, mediator or judge.
Be clear and concise in your report—quality over quantity!
Provide easy-to-understand tables and charts.
Check your math!
Despite the fact that lifestyle analysis cases often involve high net worth couples with substantial discretionary income, they feel the same emotions as our "regular" clients. "This is somebody's life," says Cathy Belmonte Newman. "You can't lose sight of the fact that you are a key piece in helping your client make one of the biggest financial decisions in their life."
If you need an affordable, accurate lifestyle analysis for your divorce, contact us today. We're on your side.
Want new articles before they get published?
Subscribe here.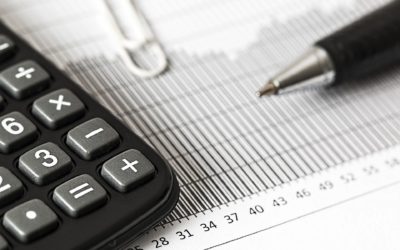 If you know that you're getting a divorce or even if you suspect it, it's incredibly important to start planning for the financial aspects of it. Plan for the financial factors that could come up during your divorce to protect yourself while ensuring you remain in a...
read more
Certified Divorce Financial Analyst (CDFA®), Andrew Hatherley can help you to reach a workable resolution to your divorce so that you can get on with your new life and get started on your dreams.
Office Hours: M-F, 9am-5pm
Call Us: ​(702) 835-6960
Directions:  Map It
Andrew Hatherley is NOT AN ATTORNEY AND DOES NOT PROVIDE LEGAL ADVICE. All information he provides is financial in nature and should not be construed or relied upon as legal or tax advice. Individuals seeking legal or tax advice should solicit the counsel of competent legal or tax professionals knowledgeable about the divorce laws in their own geographical areas. Divorce planning is a fee-only process that does not involve investment advice or securities or insurance transactions.
Copyright © 2020  Wiser Divorce Solutions.  All Rights Reserved. Site Managed by Sarah Brumley Marketing.