If spending 24/7 working from home with your spouse has confirmed your suspicions about your marriage coming to an end, you may be considering a divorce. While it will be hard to judge the impact of quarantine on marriages until it's over, orders to stay at home have created even bigger rifts in already strained marriages. If you find yourself going through a divorce during a pandemic, here are some things to keep in mind. 
Don't Rely on Shaky Court Systems 
It's hard to imagine that we're all living in a world where court systems are not reliable. Courts have always been reliable and one of the only things you can count on to run on traditional bank hours. With a pandemic, don't bet on it. At the beginning of the pandemic, many courthouses shut down to everything except essential cases. Divorce cases are not always considered essential. 
Keep in mind that, even if the court is willing to hear your divorce case, it may be delayed or it may even be moved around several times before you get to a hearing. It's important to be prepared for these changes so that you can adjust and be flexible in your case.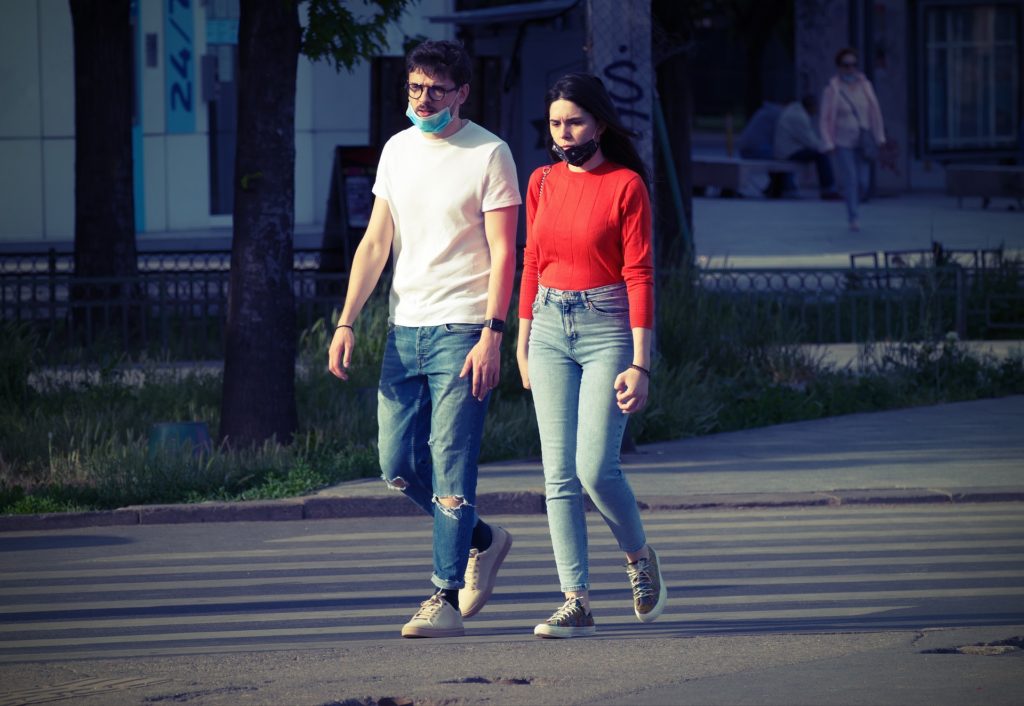 Consider Alternatives
During a time when you can't rely on a court system, you may want to consider alternatives like mediation. A divorce that is handled outside of the court and does not involve lengthy litigation may be easier. When you're going through a divorce during a pandemic, consider the alternatives and the options that you have so that you can make your divorce as stress-free as possible. 
Even if your courthouse is closed to traditional divorce cases during the pandemic, you may still be able to have your divorce completed. If you go through mediation and come to an agreement, the only thing that the court would be involved with doing is signing off on the order. This is something that can often be done without you ever having to step foot in the courthouse.
Be Prepared for Virtual
From meetings with attorneys to mediation and even, in some cases, court appearances, be prepared for going virtual. Expect to spend a lot of time talking through email and the phone when you're working with a mediator or an attorney. You may also be required to meet through programs like Zoom or Google Meets. While these programs have easy user interfaces, if you have not used them before, you may want to do a trial run before an important meeting. 
It's also important to remember that, even though you are meeting in your home, you should still present yourself as if you were attending a meeting in person. Dress appropriately, do not use slang and try to keep all interactions professional.
Keep Track of Financial Changes
If the pandemic impacted your finances, it could play a part in your divorce proceedings. Keep track of any changes to your financial situation or your spouse's financial situation. Since things like alimony and child support are often brought up during a divorce case, it's important to know where you stand financially especially compared to your spouse. If you lost your job, you're collecting additional unemployment, or you had another significant change to your finances, you should be able to provide proof. 
Stay Calm Through the Process
Divorce is a frustrating process. Going through a divorce during a pandemic makes it even harder. While it will be easy to lose your patience during the divorce, keep in mind that there are still processes and you will likely have to deal with delays. Staying calm will only help make your divorce go smoother and not causing disruptions during the case may make it go faster! 
Even though you are at odds with your spouse right now, try to recall happier times while you're going through the divorce. This will not necessarily endear you to the other person but it may make it easier if you have to be patient with that person. Take the mindset and use it when you are getting frustrated with your case. Doing this can also allow you to be more willing to compromise which will, in turn, make the divorce process go faster. 
Going through a divorce during a pandemic can feel like a disaster. There's a better way to do it. You may be surprised what mediation can do for you and how it will help make your divorce easier even while you're in the middle of a global crisis. You have options to help reduce stress and have a more successful experience. Contact Wiser Divorce Solutions today for help!